Back
Marketing strategy sprint workshop
The marketing strategy sprint is a six-hour workshop where your company's marketers, business developers, and decision-makers will get to opportunity to define their mission, customer profile, goals, and a unique value proposition and establish a set of priority marketing channels and performance metrics for the company's marketing activities.
The marketing strategy sprint will help you answer the following 9 questions:
What is your company's mission and what are its values?
What are the long-term marketing goals of your company and through which short-term goals should they be achieved?
Who is your target audience? Who are your customers?
What kind of problems are you offering to solve for customers? How could your customers' life be made easier?
How and through which channels could you reach your customers?
How can you measure your progress?
What makes your company and your products/services special? Why should customers choose you?
What is your unique value proposition? What makes you different from your competitors?
In the course of the workshop, you will develop a marketing strategy canvas, which can be used as an input for further activities and for managing your marketing operations.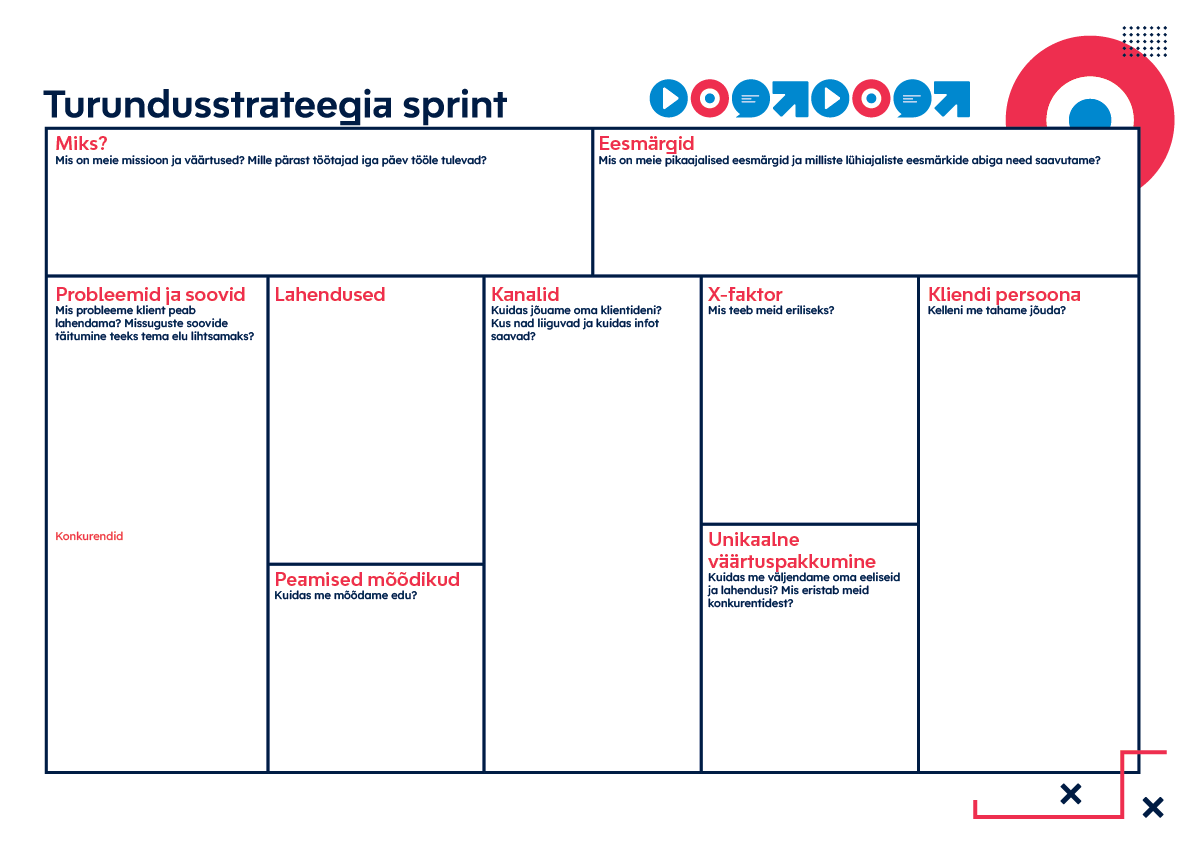 Number of participants and preparation
5–7 participants from the company
A small amount of homework (up to 15 min) needs to be completed before the sprint.